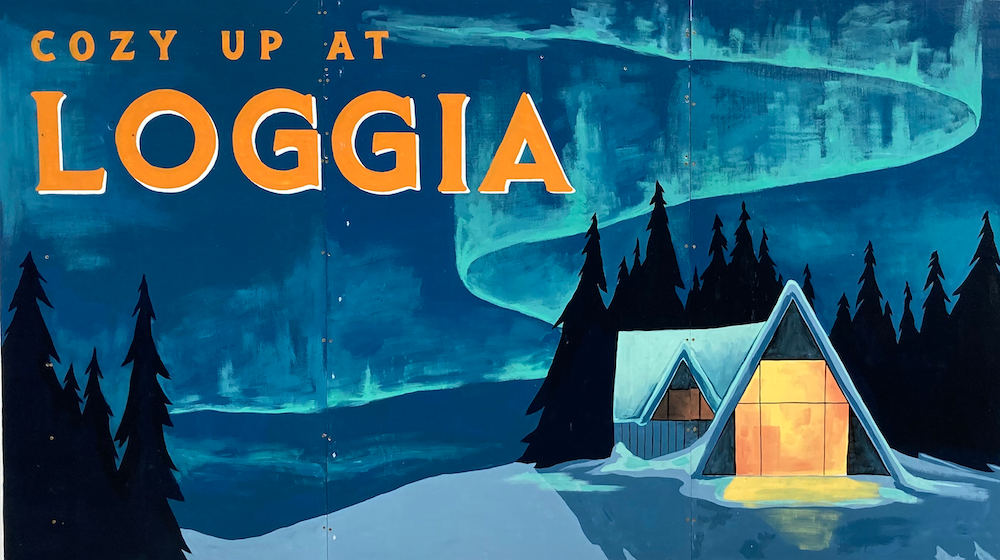 Loggia by Amor y Amargo is a wintry hideaway featuring hot cocktails in a cozy Italian Alps-inspired atmosphere featuring outdoor "chalets" outfitted with fleece blankets to keep you snug and warm.
Decorated for the season, each of our 8 heated chalets can accommodate groups of 4, while 2 larger chalets can accommodate up to 8 guests comfortably.

Staying true to form, the drink menu by Sother Teague is highly focused on amari, the bitter liqueurs primarily from Italy--but found all over the globe, vermouth, and bitters. All are presented in a new caldo, or hot format, to stay toasty on chilly nights.

Additionally, just for the season, we're offering DIY s'mores, and true to our vegan ethos, we're using bitter chocolate! The kit includes everything you need to build the classic campsite snack including a personal sized fire pit for toasting the marshmallows.
Visit Us | 443 East 6th Street, New York, NY 10009
Thursday - Saturday: 5PM-Midnight, Sunday: 3PM-10PM